I see a few of you have been getting your first stripers over there, congrats on that.
A few bass showing over here but no joy for me just yet.
However, got out in the English Channel with some friends of mine, out over the wrecks of the Second World War, that still attract & hold pollock at this time of year.
Using live sandeel & various softy lures, we had a good day..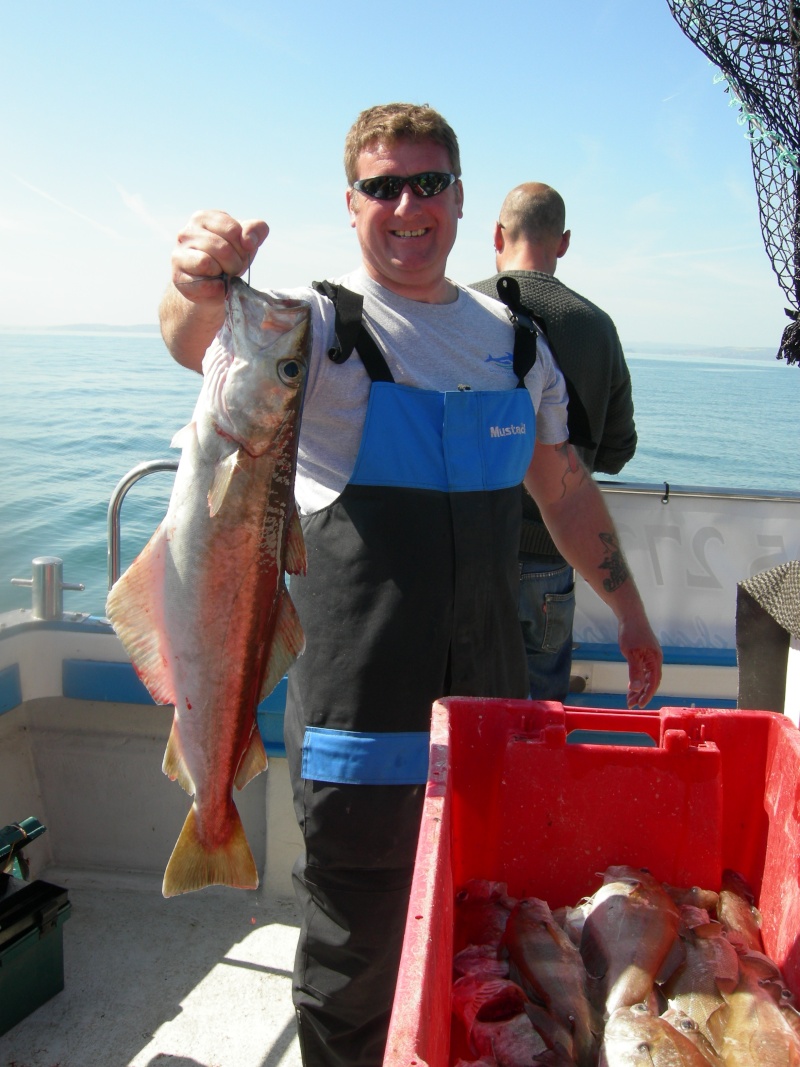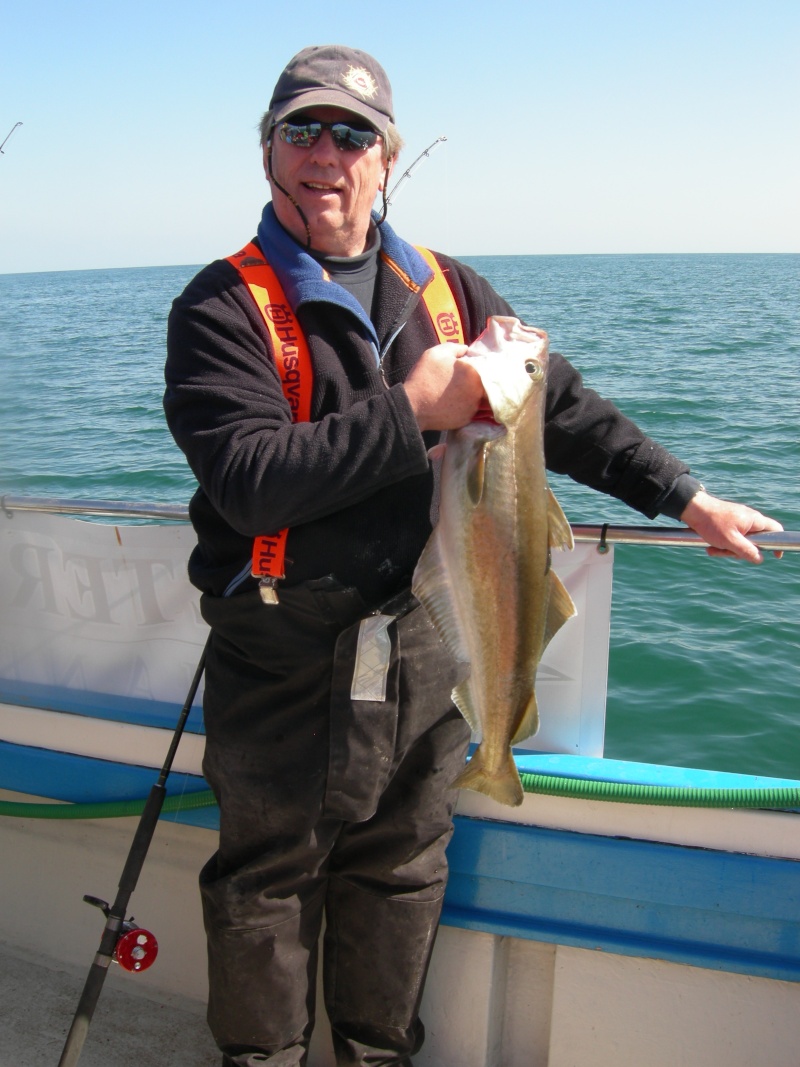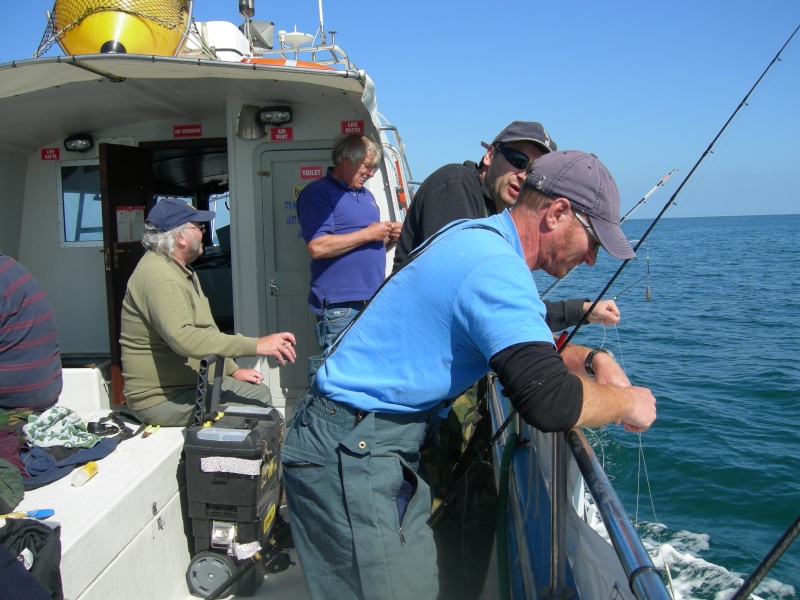 A couple of old-timers came over to join in the fun..
[u
rl=https://servimg.com/view/18043450/192]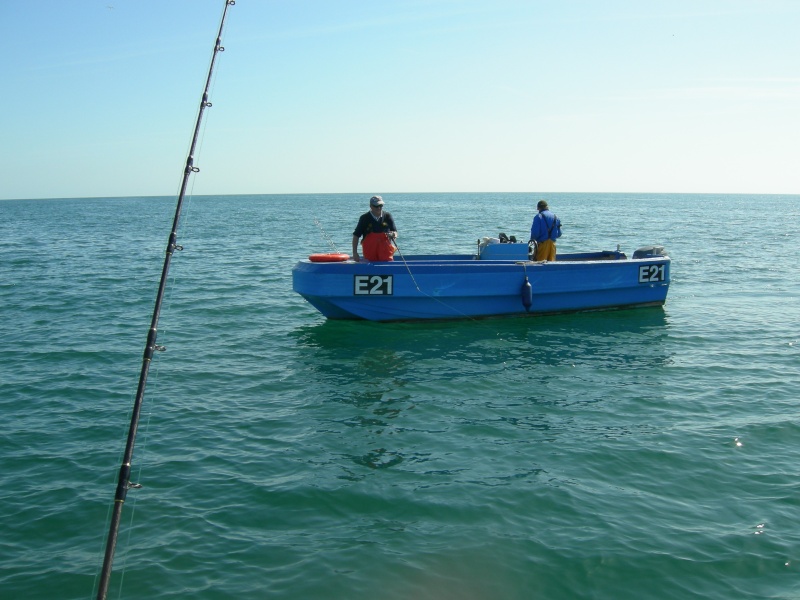 [/url]
I didn't do so well but got a few smaller fish. The ones above run up to 14 pounds, gave a good fight (I lost a decent fish that got his head down & into the wreck!) & eat very well, thankyou.
As you can see, the weather was glorious & it was just good to be out at sea again, catching fish & sharing good company.
I know that is something we share both sides of the Atlantic!
Cheers everybody.

jimfishUK




Number of posts

: 206



Nice one Jim ,
your lucky with having the water so clear ours is like chocolate.

MarkC




Number of posts

: 314



Yeah, Mark, we had a trip canceled by the skipper, three weeks ago because of the murk but it's looking great now.

jimfishUK




Number of posts

: 206



Hey Jim pm me your address got one or two lures for you to try

Mark

MarkC




Number of posts

: 314



Looks like a good first trip out  

JeffL

S.B.O DONATING MEMBER





Number of posts

: 914



Looks like some nice fishing WTG Man!

How does it work on your side of the pond - is this a charter or head / party type trip?

A charter here is usually a private adventure - you hire the boat and they provide everything needed for a set time frame for a set fee

A head / party boat is one that you just pay an individual fare for the fishing trip - again, set time frame


Yeah, we have both sytems here, too, David. Or sometimes o a bit of both.. where a charter team is short on a rod, or two.
Personally, I prefer chartering a boat, even if I'm short on numbers. I'd rather fish with friends & I reckon it just means more fish available for those who've turned up.
There's a small boat on the north coast where we only take four anglers, total. It fishes small reefs & wrecks & often fish numbers are not high on these marks, so it gives better sport for a small group. We have still had days where we've caught 80 odd fish between us, mostly pollock with some bass, wrasse, garfish, etc. mixed in. Great days.
That north coast is really beautiful, very rugged, with big cliffs sweeping down to the sea. Big tides, 30 footers, great bass ground.
I'll be posting more trips this year, hopefully some success on my friends little 16 foot inshore boat. Ideal for sneaking up on feeding bass! I want to get them on my plugs this year, that will be special.
Keep posting your trips, please, I like to see what you lot get up to, you have some great fishing over there.

jimfishUK




Number of posts

: 206



Also, if you're interested, there's a chap makes some decent videos, on you tube..
Look up 'Austen Goldsmith bass fishing in Cornwall',  fish aren't as big over here mind, so make allowances.. 
Will give you a flavour of what I will be up to in the next few weeks.

jimfishUK




Number of posts

: 206



Thanks for the info - we have the same deal here as well with charters - call them "open charters" or "make up" charter with limited spots on a smaller boat


---
Permissions in this forum:
You
cannot
reply to topics in this forum